TruSelf Skincare & Massage
Ashley Brunner is a licensed aesthetician and licensed massage therapist working in the wellness field since 2006.
Her driven curiosity and understanding the importance of caring for your body with love and respect inspired her to become an massage therapist.         
Her passion for natural skincare was born out of her struggles with skin sensitivities.
Ashley takes a holistic approach to her work, customizing each massage and facial to the client's unique needs.
Her mission is to inspire healthy living and to teach clients self care.
Ashley shares practical tips that can really transform your skin and your sense of well being.
Naturally, Ashley is a very caring person and wants to help other feel and look better.
She truly believes that the beauty of our skin is intimately connected with our overall health …
Facials
Each facial is customized towards the client in order to achieve confidence and an understanding on a better daily skin regimen.
Treating yourself to regular facials is essential to maintain healthy skin.   
What's the difference between spa facial and clinic facial?
European facials are more of a relaxing and pampering experience while advanced facials are not as relaxing or pampering; more attention is given to serious skin concerns and need a clinical approach to achieve the results you want.
Aromatherapy Facial $85
European Facial $95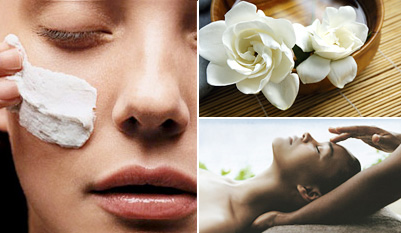 Advanced Facial Treatment starts at $95
Clinical Treatment starts at $150
Seasonal Facial $110
Add On
Back Massage $45
Massage
Massage is one of the oldest healing arts. Chinese records dating back 3000 years
 Massages can boost your health in many ways, including fighting back pain, easing constipation, boosting immunity, and improving sleep.
Ashley Brunner integrated approach to bodywork is rather unique, integrating Aromatherapy, Swedish, Deep Tissue and Trigger Point style massage and Reiki, as well as weaving in her knowledge of TMJ.  Through compassionate and careful listening, she addresses both physical and energetic issues, gently ushering your body toward peace, balance, relaxation and the potential for deep releasing of all kinds.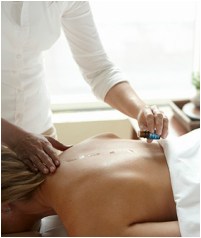 Healing Hands massage sessions helps to relax, distress, decrease pain, increase range of motion by utilizing  a variety of massage therapy modalities.
30 min $45
45 min $60
60 min $75
90 min $110
Add On's
Hand & Foot massage $25
Stone Massage $30
Mini Facial $35
Her calming presence radiates her love of natural beauty and wellness.
Available Tuesday ~ Thursday ~Alternating  Saturday  Call for an appointment! 774-701-0373