Welcome to Beauty is Wellness.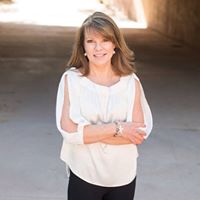 Advanced Skincare Holistic Health Coaching with Kathleen Ronzio, LME, FMP, CHHC
An approach that tackles beauty from within.
Getting professional advice on skin care outside the dermatologist's office is nothing new, lately the popular practice of  health coaching has been making its way into the beauty industry.
LOOKING AT HEALTH in a holistic way and understanding the deep inter-relation between our emotions, food choices, hormones, lifestyle choices and overall health is a revelation for some of us. In an age when nutrition, medicine, beauty, emotional health – and just about everything else – are compartmentalized into their own little boxes, it can be a real eye-opener to hear about the deep connections between the way we live, eat, feel and look.
Functional Medicine Health Coaching addresses the whole person, not just an isolated set of symptoms.   
This systems-oriented, science-based approach involves digging deeply into a client's biochemistry, physiology, genetics and environmental exposures to find a root cause rather than simply treating the symptoms. Then, working together with the client, practitioners develop a unique, proactive health plan for each person.
The difference between a health coach and a functional medicine health coach.
Health Coach
A health coach as "a wellness authority and supportive mentor who motivates individuals to cultivate positive health choices. Coaches educate and support clients to achieve their health goals through lifestyle and behavior adjustments." To put it simply, health coaches are highly educated guides in the fields of nutrition, wellness, bio-individuality and mentoring. They are trained in over 100 dietary theories and lifestyle coaching techniques to help you discover exactly what will bring you success, and what is holding you back.
They can only work on generalized wellness with clients.  For some this approach may work to help balance out minor health complaints, but for most it will not.
They cannot help anyone with deeper health issues.
CHC are trained to ask you the right questions to trigger you to think deeply about your food and lifestyle and encourage lasting changes
A CHC is a supportive mentor and wellness authority helping clients feel their best through food & lifestyle changes by tailoring individualized wellness programs to meet their clients' needs.
CHC is more suitable for people who maybe want to lose weight or adopt a better lifestyle and are having trouble making it work.
Functional Medicine Health Coach
Functional Medicine uses laboratory testing to uncover the root of a client's health issues.

Giving a client science base answers to what is causing them to feel bad where they may not have had answers before.

Truly helps the client to understand why they are dealing with the health issues that have been plaguing them.

Knowing what the root cause of health issues is for a client will allow us to focus in on the body imbalances that need to be addressed, instead of guessing, grasping at straws and trying to chase symptoms to help them to get well.

Using the D.R.E.S.S. protocol from Functional Diagnostic Nutrition®, will allow you the client to uncover hidden stressors and unhealthy habits in your daily lives that can be contributing to your health issues as well.
In this way, Functional Medicine Health Coaching supports the unique expression of well-being and vitality for each individual. 
For more information click below                                                                                                                                                                                                    kathleenronzio.com