Ashley Brunner is a licensed aesthetician and licensed massage therapist working in the wellness field since 2006.
Her driven curiosity and understanding the importance of caring for your body with love and respect inspired her to become an massage therapist.         
Her passion for natural skincare was born out of her struggles with skin sensitivities.
Ashley takes a holistic approach to her work, customizing each massage and facial to the client's unique needs.
Her mission is to inspire healthy living and to teach clients self care.
Ashley shares practical tips that can really transform your skin and your sense of well being.
Naturally, Ashley is a very caring person and wants to help other feel and look better.
She truly believes that the beauty of our skin is intimately connected with our overall health …
Facials
Each facial is customized towards the client in order to achieve confidence and an understanding on a better daily skin regimen.
Treating yourself to regular facials is essential to maintain healthy skin.   
 Enjoy the first FULL facial line of advanced skincare CBD products.

Rooted in Science. Created with Love.    
Advanced skincare CBD products. Rooted in Science. Created with Love. Each product contains enough CBD to be effective when used individually, and is packed with additional power when used in combination. All of our products aim to evoke the body's natural ability to heal and find balance.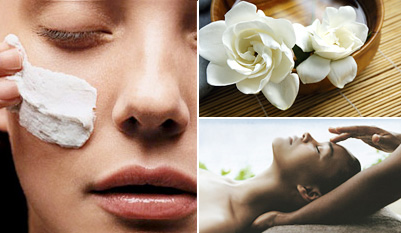 This relaxing facial infuses your skin with organic pure CBD sourced from the Hemp plant. This treatment is also very hydrating leaving skin soft, smooth and plump. Hemp oil benefits include acting as an anti-inflammatory as well as an antioxidant for the skin.

Seasonal Facial $110

Advanced Facial Treatment starts at $125

Facial Add On's

Mask (Enzyme, Detox or Firming) $30

CBD infused Mask(Enzyme or Luminating) $35

Naturally derived enzyme exfoliating masque  that breaks the bonds holding dead skin together, providing a mild exfoliation.

Illuminating & Nourishing Masque evens skin tone while replenishing your skin with essential vitamins and minerals.

CBD infused Treatment Serum $35

Massaged in for blissful relaxation. Also acts as a moisturizer, leaving your skin feeling hydrated and supple.

CBD Infused Foot Hydration Treatment $55 (+ 30 minutes)

Experience the calming effects of CBD infused foot and calf massage performed following a light sugar scrub..

Peppermint Foot Treatment $45(+ 30 minutes)

Provides a soothing and calming effect to tired sore muscles following a light  sugar scrub.

Back Massage $45 (+ 30 minutes)
Her calming presence radiates her love of natural beauty and wellness.
Available Monday ~ Thursday ~Alternating  Saturday  Call for an appointment! 774-701-0373